PINK LIKE ROMANTIC SPIRIT OF EVERY WOMAN.
PINK LIKE THE COLOR OF SWEETNESS.
PREPARE
Moisturizing

Moisture - Shine

There is nothing sweeter and more brilliant than the gentle cleansing formula of Sweet n'glowMoisturizing Shampoo and Conditioner. Nourishment and hydration for all hair types. The conditioner provides softness and luminosity and tames rebellious ends without weighing them down. For everyday use

Directions: Wash hair with Sweet n'Glow Moisturizing Shampoo and massage gently. Rinse and follow with Sweet n'Glow Moisturizing Conditioner. Leave for 2 minutes and rinse

A great shot for your hair
3 in 1: moisture, shine, detangling. A shot of hydration and brilliance. Pro Vitamin B5 creates a protective film around the hair. Penetrates deeply and restructures the hair fiblr from inside. The nourishing and fortifying properties of Aloe Vera and Extract of Pomegranate makes the hair healthier and more elastic. Detangles immediately making hair easy to comb. Hair is left soft, lustrous without weighing it down. ideal for long hair

Directions: Spray in damp hair. Do not rinse. Style hair as usual

Is your hair under too much stress? It needs Cristal Care therapy. This product forms a protective film around the hair sealing split ends. Protective Flaxseed Oil nourishes the hair and leaves it luminous and soft.

Directions: Apply the product to towel dried hair and style. Apply the product to dry hair, before using a heated iron for perfect protection.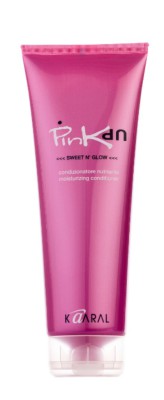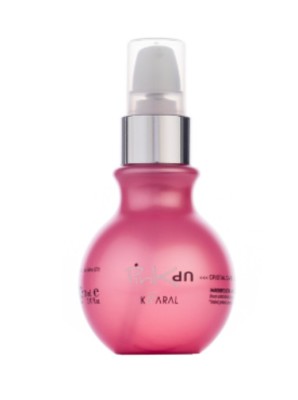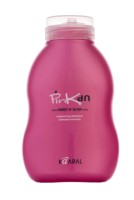 Nourishment

Softness

Luminosity

Moisture

Shine

Heat Protection

SHAPE
Straight Up
Your hair can't get any higher!
An exceptional spray to create volume and support to the roots, perfect for finer, weak hair or just for those "big hair" days
Targeted holding power that thickens the hair from the root. the long-lasting formula does not weigh hair down. Volumizes the roots and mid-shafts leaving the hair full of body for unforgettable style.
Directions: On towel dried hair spray directly onto the root area, using the special pump that targets the spray of the product. Dry and style your hair!

Never say never! When you think that there is nothing else you can do for your hair to get ultimate control, try Straight Down, an anti-frizz straightening cream. An innovative formula with conditioning, hydrating and emollient ingredients that tames frizzy hair, keeping it straight and frizz free longer.
Result: hair that is full of body, smooth and frizz free.
Directions: Apply a walnut-sized amount to washed and towel dried hair and distribute evenly throughout the mid-shafts and ends using a comb. Dry with a brush and hair dryer to create incredibly smooth hair.

The soft set for your hair. A modelling mousse with a soft, foamy feel to give natural looking and long-lasting support, volume , and lustre to your hair.
Its formula has a base of film-forming ingredients to create volume and movement. Mou Mousse protects the hair from the high temperatures of the blow dryer thanks to the use of Calendula Extract. It provides perfect hold without making hair feel hard. Great for people with fine hair that does not hold a style well
Directions: Depending on length apply approximately a walnut-sized amount of the product to towel dried hair and distribute uniformly with comb. Dry for perfect hold or let air dry for a more natural effect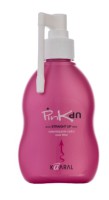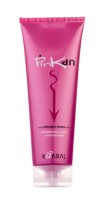 Perfect style
Volume & luminosity

Medium Hold

Support for the roots

Volumizing
Anti-Frizz
Straightening

​Hydrating

CREATE
Dreamcurls
Do you dream of perfect, defined curls that are full of body? Dreamcurls is the perfect styling cream for defining and enhancing curly or wavy hair. It tames curls, eliminates the frizz, creates definition, and provides strength and elasticity while setting hair softly. It keeps hair hydrated and lustrous, protecting it from the environment. Shape your hair in a totally curly world!
Directions: Depending on the length apply approximately a walnut-sized amount of the product to towel dried hair, distributing the cream uniformly. Wrap hair around fingers to redefine the curl. Let hair air dry for a soft, natural look. Dry with a diffuser using the lowest temeprature for a more defined look.
Style and hold beyond your wildest dreams. Aqua gel, with Meadowfoam Seed Oil, provides elasticity and shine. Aqua Gel can be used with other products to create different effects. Excellent as a natural curl activator to create defined styles with a wet effect. Perfect for a long-lasting natural look. Do not fixate on your hair. Fix it and go!
Directions: Use a small amount throughout the hair and let dry naturally for a perfect wet look or style to give perfect hold to your finished look. Work a walnut-sized amount of Aqua gel with Dreamcurls and distribute it evenly throughout the hair for perfect defined curls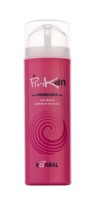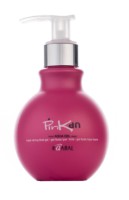 Defines
& enhances curls

​Anti-Frizz

Curl Activator
Hyper-strong set

Wet Effect

DEFINE
Spray Gloss
Makes dull, lacklustre hair luminous thanks to Meadowfoam Seed Oil, which reinforces the hair fibre and provides softness, brilliance and volume without weighing hair down. Resists humidity and enhances the hair's highlights and colour tones.
Directions: Spray uniformly throughout the hair and watch it shine!

Finish your style with Hair Fix, a no aerosol, extra strong, environmentally friendly hairspray.
Specifically for finishing hair with strong, quick drying hold.
Directions: Spray evenly throughout hair. Ideal for all hairstyles

Hold your hair in style with Hold On, super-strong hairspray. It stands up to humidity and presents the frizz effect. Pro vitamin B5 gives great hydration, hold and shine.
Directions: Spray directly onto the hair from about 1 foot away. Perfect for setting all hairstyles.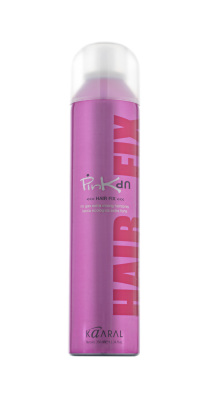 Maximum
Definition

Extra-strong Hold

​Resists Humidity

Shine
boosting 

​Illuminating

Extra-Strong
Hold

​Non-aerosol

PERSONALIZE
Flex Gum
Push Up
A creamy and elastic styling cream. Define and personalise your finished look.
Directions: Apply the product with fingers; define the locks of hair or layers
Lift your hair with Push Up texturizing poder. A very fine and easy to use powder that provides instant results. Gives volume and support to hair to let it reach extreme heights. Matte effect. It is perfect for hairstyles that challenge the laws of gravity.
Directions: Sprinkle Push Up  onto the roots of the hair to achieve a Push-up effect. Apply direcctly to dry hair and style with fingers.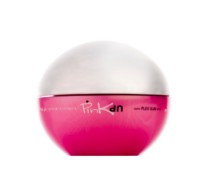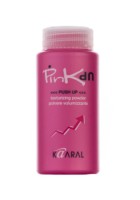 Sculpting
Defining

​Natural Effect

Volume
Support

​Matte effect