THE SILKIEST CHOICE IN HAIRCOLOR
Colour evokes emotion, express it with Bacò, the perfect professional color by Kaaral.

Baco leaves the hair healthy, soft with unsurpassed shine.

Enriched with Hydrolyzed Silk and Rice Proteins, which are very similar to
Keratin
, the Bacò Color Collection offers more than 90 shades including naturals, ashes, violets, golden, coppers, reddish browns, reds and many other fashion colours for every client's need.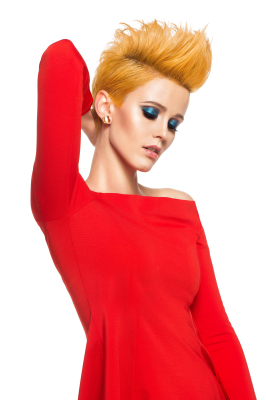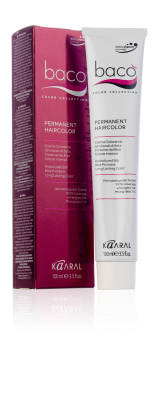 PERMANENT HAIRCOLOR
with Hydrolyzed Silk & Rice Proteins
An exclusive low-ammonia formula with Hydrolyzed Silk and
micro-pigments
that
penetrate
easily inside the hair, giving the
color
long-lasting intensity and luminosity

100% coverage whiteégrey hair.

More than 90 beautiful shades.

COMMITTED TO CREATING COLOR

More strength. More Shine. More Beautiful

Silkera
, anti-aging colour innovation is enriched with keratin which penetrates the hair reinforcing it from inside. The formula strengthens and restructures the weakest and most dehydrated areas of the hair.

Baco Silkera contains double the Hydrolyzed Silk Proteins, which is the perfect replacement for the hair's Keratin proteins. Silk proteins are hydrolyzed and combined perfectly with the rich color cream base this penetrates the hair guaranteeing flawless colour results. Silk restores the fibers of dry damaged hair.
The formula has been tested on 80-100% grey hair and guarantees complete and flawless coverage.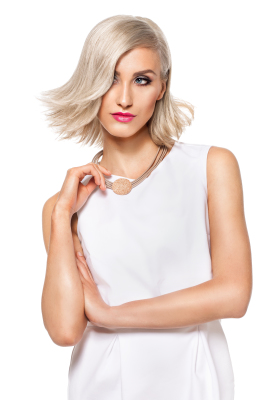 DEMI PERMANENT HAIRCOLOR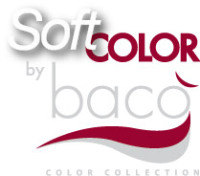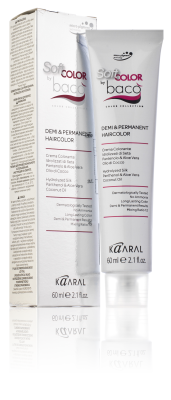 Hydrolyzed Silk, Pantenol, Aloe Vera & Coconut Oil
Micro pigments and hydrolyzed Silk infuse the hair with multi-tonal colour and incredible shine. The hair is left hydrated, soft with vibrant. Antioxidants fight free radicals and provide long-lasting nourishment and protection. The special formula is indicated for thin hair, delicate
scalps
and younger clients
THE GENTLEST
OF LIGHTENERS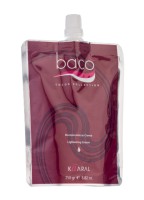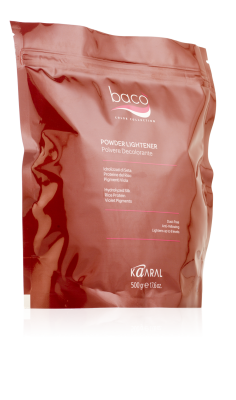 LIGHTENING CREAM
POWDER LIGHTENER
Moisturizing Oils & Beeswax
Hydrolyzed Silk & Rice Protein
This hydrating formula, infused with Moisturizing Oils and Beeswax, deeply nourishes hair adding elasticity and softness. Lightens up to 7 levels and keeps hair protected, conditioned and healthy. Mixing ration: 1:2 with Dev Plus 20, 30 or 40 Vol.
Baco Powder Lightener achieves perfect lightening results on all hair types without damage to the hair. Hydrolyzed Silk and Rice protein protect and hydrate the hair during the lightening process. It can achieve up to 8 levels of lift.
COLOR COLLECTION TOOLS

The perfect colouring service for your salon.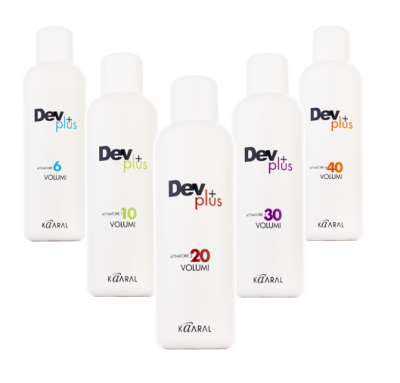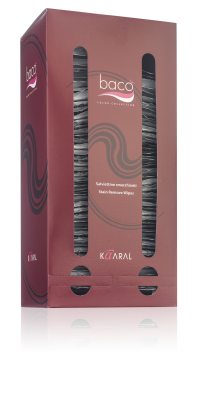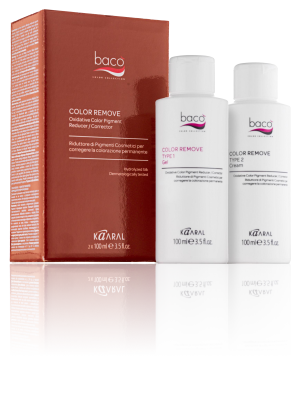 COLOR REMOVE Pigment Reducer
DEV PLUS
STAIN REMOVE WIPES
Coconut Oil, Aloe Vera & Provitamin B5
Gentle and Soothing Formula
Baco's phase color remove product contains a special synergy of 2 formulas 1; gel and 2; cream with a base of precious Hydrolyzed Silk works by shrinking oxidized coor colucules back to their original [small] size. They are in turn removed from the hair by shampooing multiple times to pull them out of the hair. This process is perfect when correcting a color or when a complete color change is desired.
Complete range of oxygens and a creamy emulsion enriched with Coconut Oil, Aloe Vera and Provitamin B5
The product line has 5 developers
6 Vol - 10 Vol - 20 Vol - 30 Vol - 40 Vol
Specific for removing any colour stains caused during colouring. Its gentle formula hydrates during use and soother any irritation
COLOR CARE

Maintaining the brilliance of the color and restructuring the hair even at home

possible with Baco post-colouring treatments. SOFT, HEALTHY, VITAL HAIR.

COLORPRO SHAMPOO
COLORPRO CONDITIONER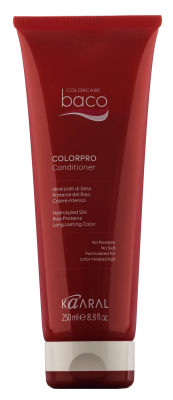 with Hydrolized Silk & Keratin for long lasting color
with Hydrolized Silk & Rice Proteins for long lasting color
COLORPRO Shampoo maoistures the scalp, strengthens the hair and maintains color vibrancy for bleached or color-treated hair. This creamy, luxurious, Sulfate-Free formula, enriched with Hydrolyzed Silk and Keratin, gently cleanses and improves the health, strength and shine of the hair and helps prevent color fade. It's low pH closes the cuticle layers and helps the hair retain moisture prolonging color vibrancy and preventing color fade.
No SLS/SLES
No Paraben

No Salt

No Silicon

No DEA

COLORPRO Conditioner deeply protects, moisturizes and strengthens the hair and scalp and maintains color vibrancy for bleached or color-treated hair. Enriched with Hydrolyzed Silk and Rice Proteins, COLORPRO Conditioner penetrates the hair shaft to rebuild and strengthen colored hair. It reconditions the hair while rejuvenating the scalp and extending the longevity of color as it closes the cutible layers and helps the hair shaft retain moisture.
BLONDE ELEVATION
To maintain a beautiful blonde or engance gray/white hair.

BLONDE ELEVATION SHAMPOO
BLONDE ELEVATION LEAVE IN SPRAY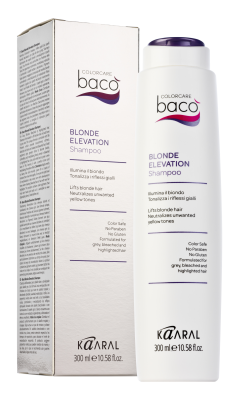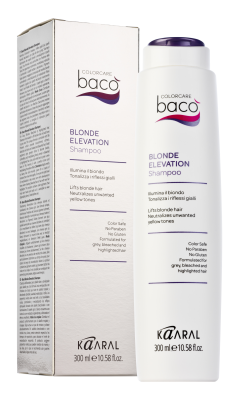 Silk Protein & Pro Vitamin B5
The Shampoo is formulated to enhance blonde hair and add tone to gray/white hair. This unique formula is enriched with Silk Protein, which provide nourishment, softness, elasticity ad shine to color treated hair. Violet pigments give greated shine to blonde shades, controlling and neutralizing brassy tones and bleached or highlighted hair.
Color Safe

No Paraben
​No Gluten

formulated to refresh blonde hair and give added tone to gray/white or yellow hair. It enhances the shine of treated hair and revitalizes highlights. Enriched with Silk Proteins and Pro Vitamin B5, it provides nourishment, softness, elasticity and shine to color treated hair. Violet Pigments neutralize brassy tones and highlighted, bleached or gray hair, giving a light hold and incredible shine.
No Paraben
​No Gluten

No Salt